Logo & Identity
Designed an identity package for a startup communication company. Baggio Communication.
The colours and logo are inspired by the companies founder. Her name, her personality and her field of work are all incorporated into the design. Welcoming, flexible and playful.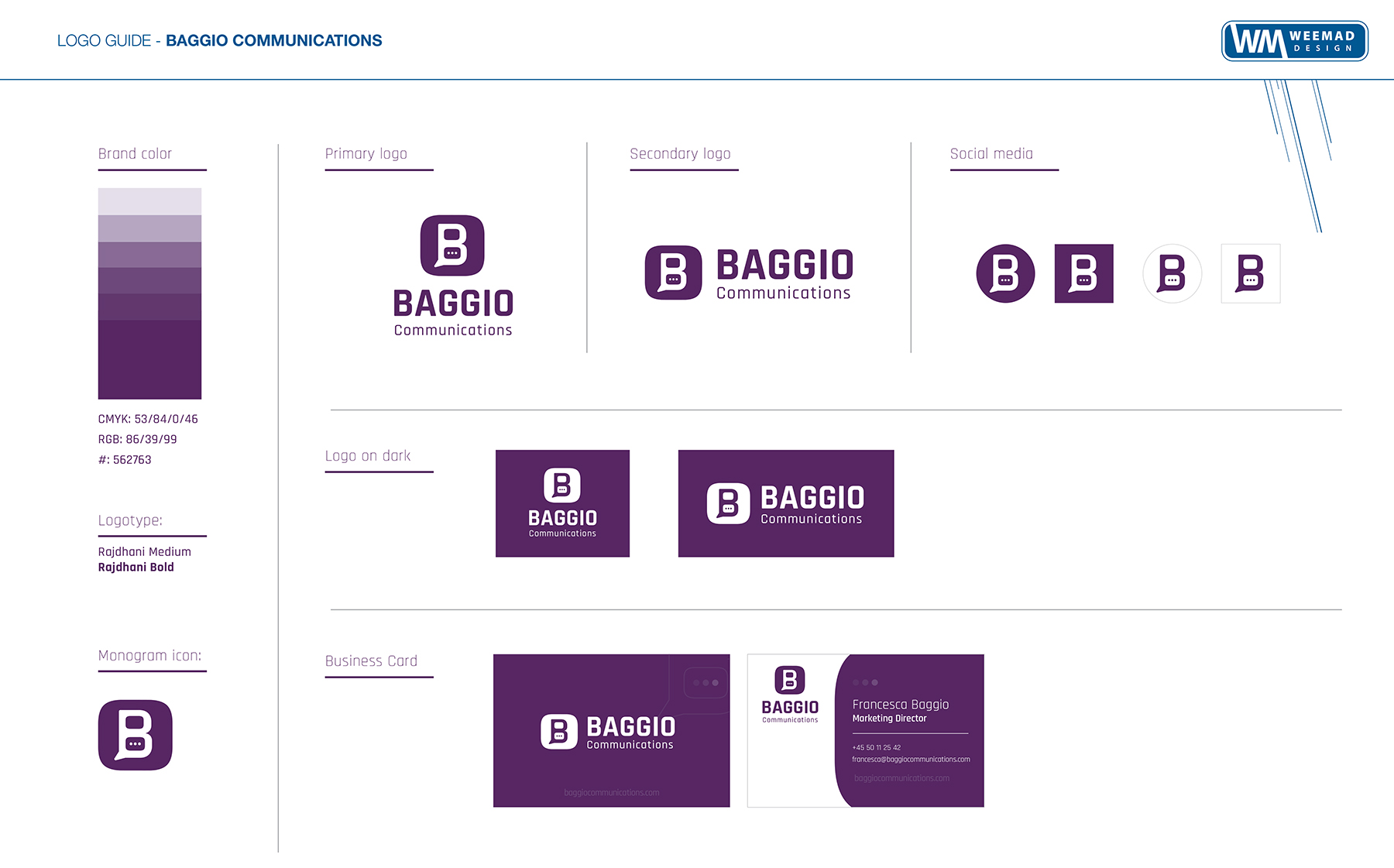 Get a strong visual identity
Graphic design and the development of visual identities are one my strongest talents . It is a craft that I live and breathe for.
Design expresses values and attitudes, increases awareness and sales, ensures recognition and brand position, and speaks to the recipient's brain and heart.
So contact me if I can help you with your brand and lets take it to the next level.