Logo & Identity
Playful logo design for a media lab that create and deliver original and outside the box visuals, be it film or stills.
The logo is playful and versatile with lots of possibilities (for example animation). The colours are metal variations that can be used to represent the different solutions that the company offers (Music videos, commercials, short films or art projects).
MegaFedt is collaboration founded by professional stills and videographer Gisli Dua of Gisli Dua Photography, and movie producer, writer and game producer Tom Manshaus, of Wicker.Works Animation.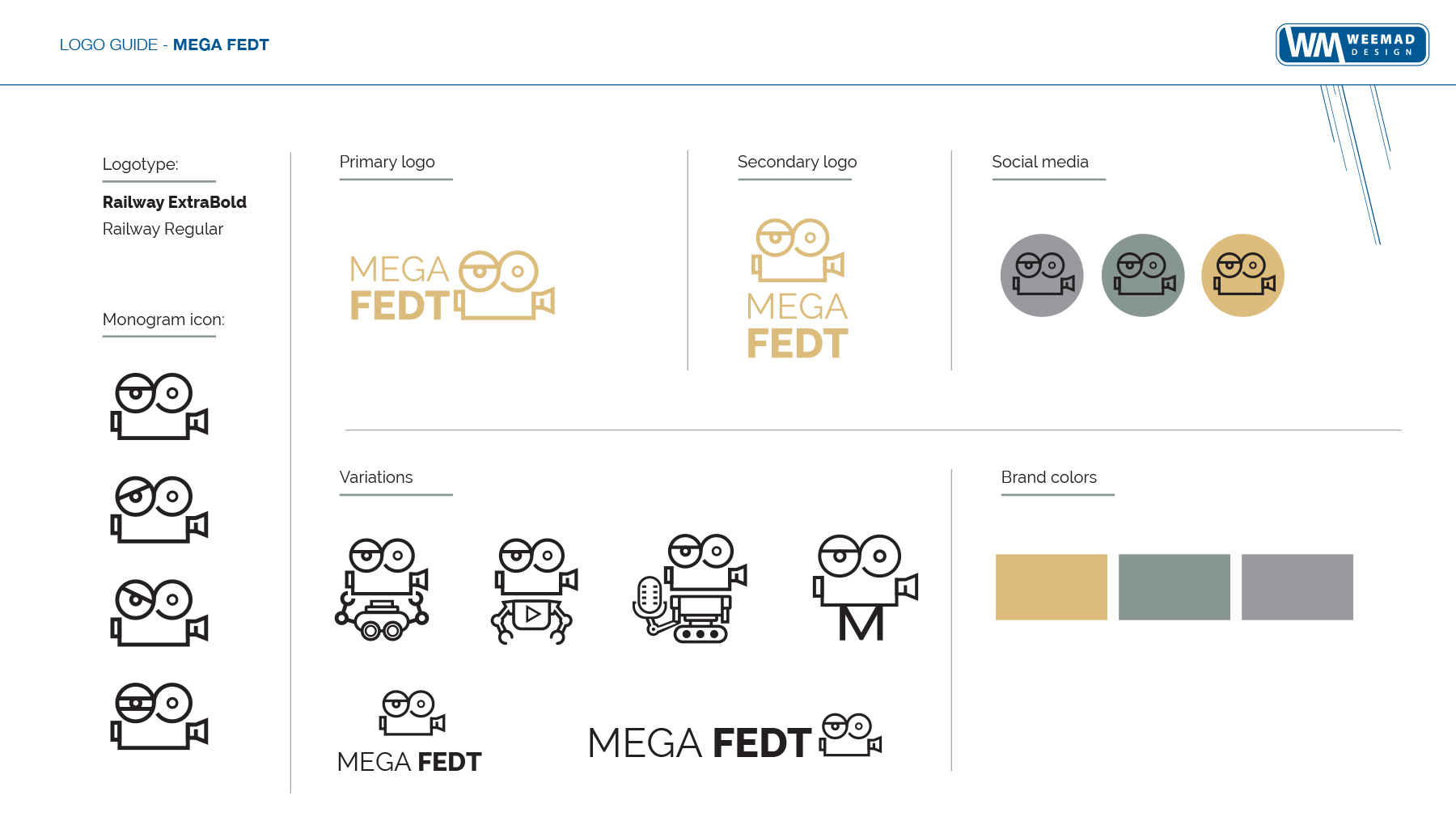 Get a strong visual identity
Graphic design and the development of visual identities are one my strongest talents . It is a craft that I live and breathe for.
Design expresses values and attitudes, increases awareness and sales, ensures recognition and brand position, and speaks to the recipient's brain and heart.
So contact me if I can help you with your brand and lets take it to the next level.